Homebuyers, Investors in Battle Here
January 1, 2022
Florida is the No. 2 U-Haul Growth State of 2021
January 23, 2022
Charlotte Has Just Been Named America's Cheapest City With The Best Weather
Charlotte is now ranked as the #1 most affordable city in America with the best climate.
Today, real estate data website Property Shark released their annual report of the "20 U.S. Cities to Consider for Affordability & Climate"
According to the report, "Three cities from North Carolina took leading spots in the top 20. Specifically, Charlotte and Raleigh ranked first and second, while Greensboro ranked fifth. Both Charlotte and Raleigh are among the fastest-growing large cities in the nation, and their climates and affordability play pivotal roles in their popularity."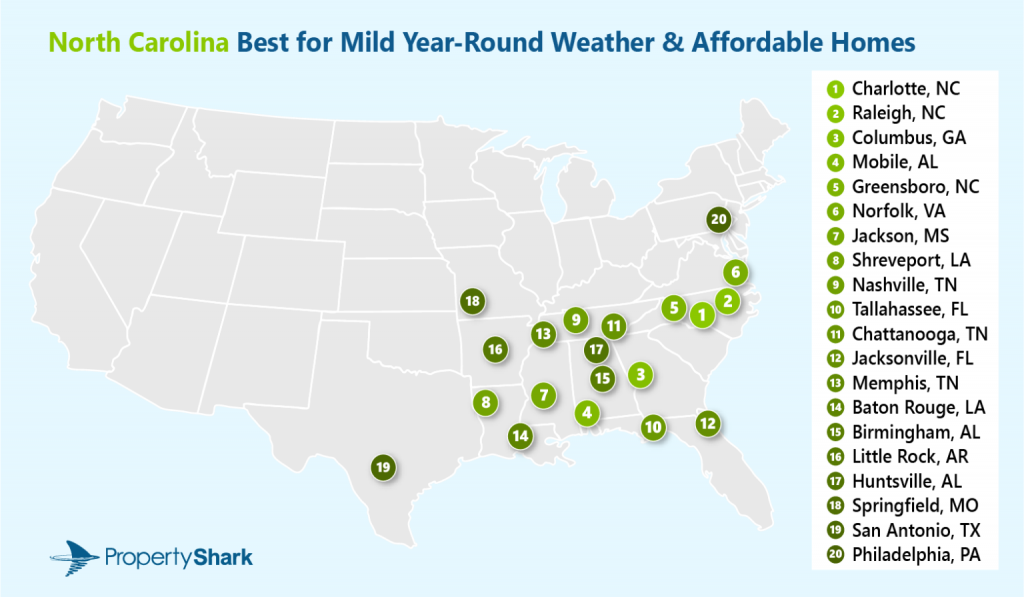 To compile the ranking, the site analyzed all US cities with populations greater than 150,000 and organized them based on current housing expenses and a variety of climates factors. They then focused on cities where homeowners earning a median income would spend no more than 30% of their earnings on monthly housing payments, then compared those numbers to how many days per year are clear; how many days reach extreme temperatures; and how rainy and windy they are.
Here are the top 20 cities to make the list and how they scored in each category: